electronics
A 3-post collection
March 6th, 7pm: Cincinnati Cryptoparty at Hive13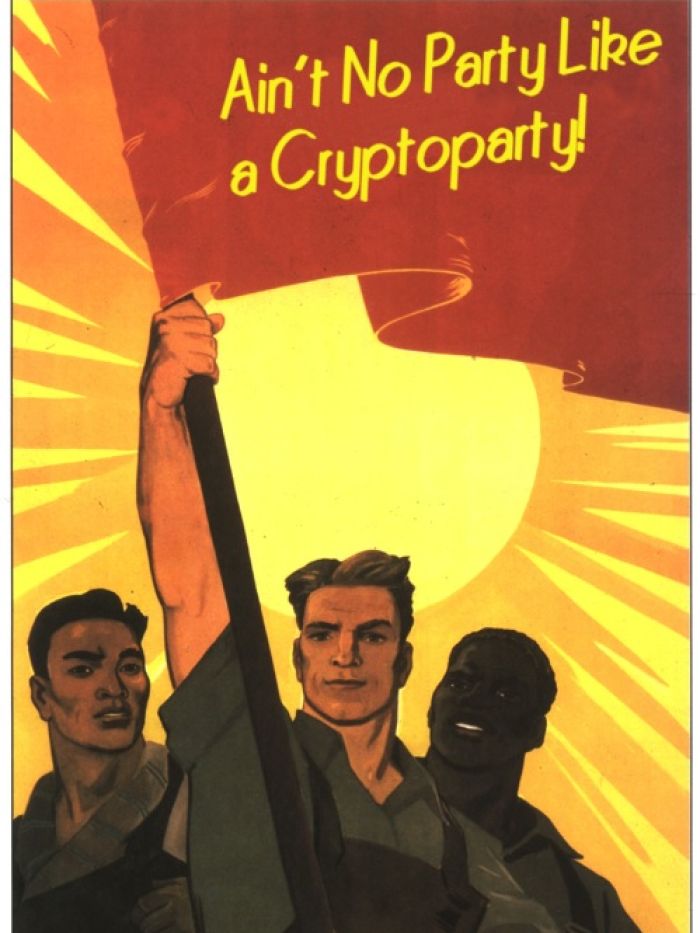 "CryptoParty is a decentralized, global initiative to introduce basic tools for protecting privacy, anonymity and overall security on the Internet to the general public" cryptoparty.in
This is a free, fun, open event for anyone interested discussing, or learning about electronic privacy, rights, and freedom -- regardless of experience or knowledge. There will be free snacks and beverages, examples and learning stations with activities, games, and plenty of people to ask and answer questions.
Planned activities / demos include, basics of VPNs, Tor, Digital Rights, Abandonware, file sharing, and more. An emphasis is placed upon empowering people to control their own identity and level of privacy online.
Anyone who is interested in digital rights and participating in digital citizenship is welcome. Or, just come and enjoy some food, find out what's going on, and maybe see something cool or new.
This event has been organized by UC students currently studying technology, privacy, and society. The cost is covered by UC Forward community collaborative.
Attendees are encouraged to make a donation to the Electronic Frontier Foundation, and/or The Free Software Foundation. We can help you do this safely with an encrypted connection -- you could even try bitcoin if you're brave...
Join us!
Monday March 6th, 7pm
Hive13
2929 Spring Grove Ave
Cincinnati OH
91 megapixel Hive13 panorama from Pi pan-tilt rig
My project for the past month or two at Hive13 has been a pan-tilt mount for a Raspberry Pi and the ArduCam, with almost everything either laser-cut from plywood or done with off-the-shelf parts. I just put up a few posts on my own blog about it:
This week, I had things working well enough to do a test run inside Hive13, and the result of that was a 91.5 megapixel panorama inside the space. Click below for a zoomable version of the whole thing (or here for a full-resolution JPEG):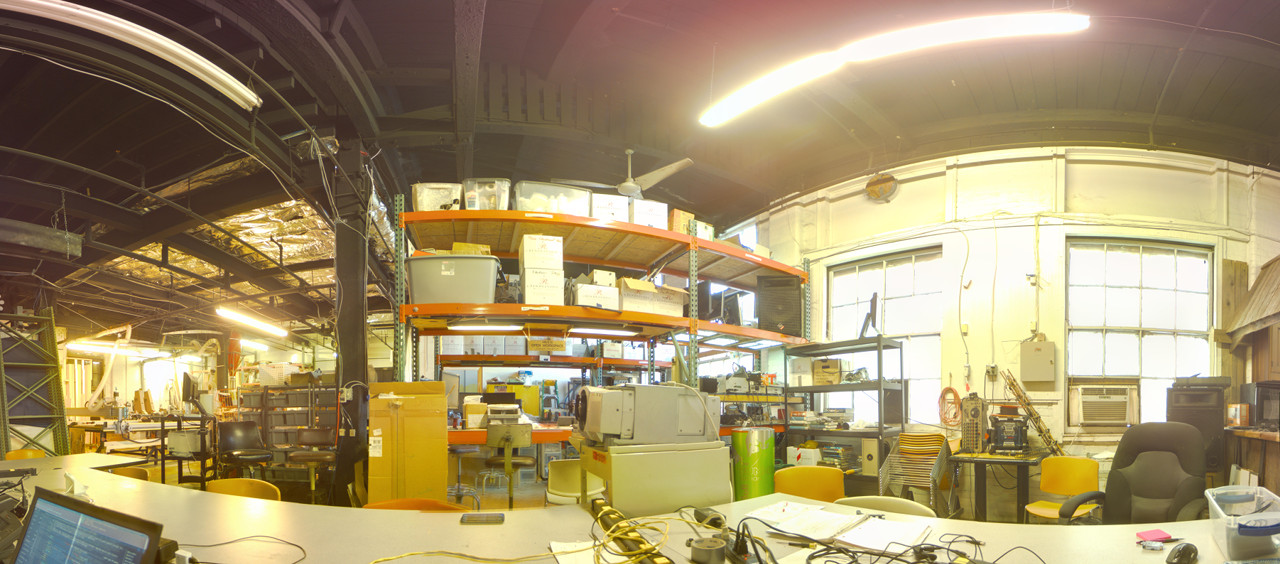 Some more panoramas inside the space - perhaps much wider-area ones - should follow soon!
-hodapp
Eagle PCB CAD Crash Course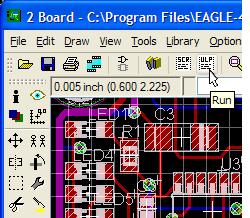 If you've wanted to make your own circuit boards and turning the schematic you have on paper or in your head into a finished board is the stumbling block, this course is for you. This Eagle PCB CAD Crash course is intended for those who already know what an electrical schematic is and vaguely how to construct one – the focus will be exclusively on Eagle software NOT general electronics knowledge. The course will be an introduction to the Eagle software available from http://www.cadsoftusa.com You should have Eagle installed on a laptop prior to coming to class – both the Linux and Windows versions are fine. Creating schematics, creating boards from schematics, basic manual layout chores, the relationship between schematic and board, making gerber files for board houses, finding libraries, making custom parts will be covered. If you have a schematic that you would like made into a PCB, please bring it with you as a "real" example will be much more useful than a contrived one. If there is time, creation of solderpaste masks using the laser cutter will be covered. I'm going to try to leave around a third of the class time for questions and individual assistance.
Date 10/12/11
Time 7pm
Length ~2 hours
money $20 / $10 hive members (See discount code in email)
Max people: 15
Deatils and Signup: http://www.eventbrite.com/event/2277391740