textile arts
A 2-post collection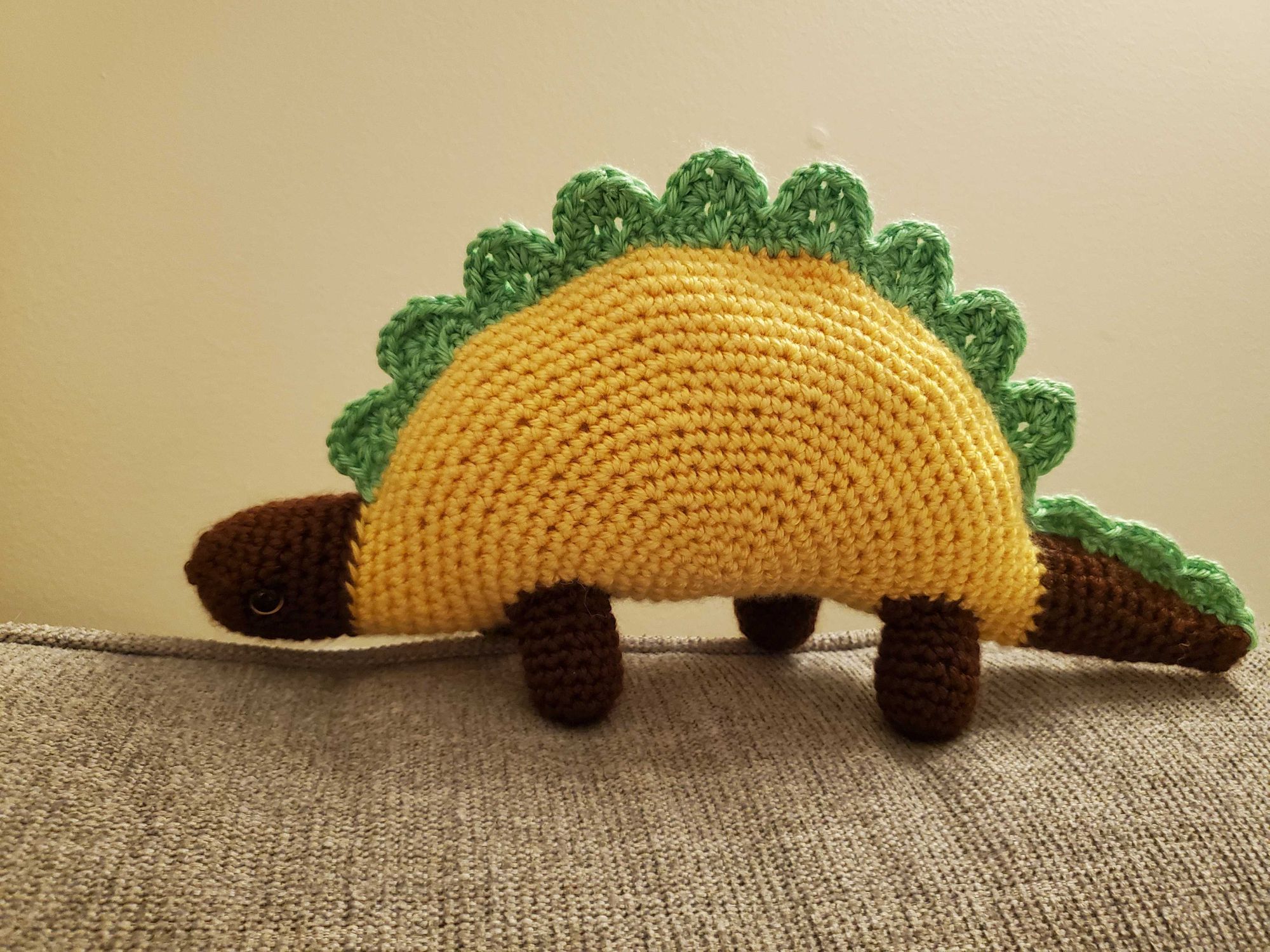 Greetings Hivemind! Konstantinos here to bring a Fiber Friday post from Lisa.
Pattern: Horace the Stegosaurus by Irene Strang
Inspiration: u/PeterCarpet on Reddit
Crocheted by: Lisa Crump
One day, when I was scrolling through posts on Reddit, I saw the most awesome taco dinosaur and new I had to make it for my favorite 5-year-old for Christmas. I was happy to find the name of the pattern and designer in the comments. After purchasing the pattern, I had a fun time creating this adorable creature. Pretty easy pattern for the most part but use stitch markers to help with counting on the body section and look at the stitch diagram for the spikes and where they should sit. The only other thing I had was my own fault. By changing the body to a single color where the pattern calls for some lovely rainbow stripes, made me double take when I had to put the legs on as the pattern calls for two different colors and to put one of each on that stripe in the front and back. After looking at the pattern and more pictures, I realized that it just meant to have one leg slightly in front of the other so you can see all four from the side. I can't wait to see how much joy this brings when the present is opened.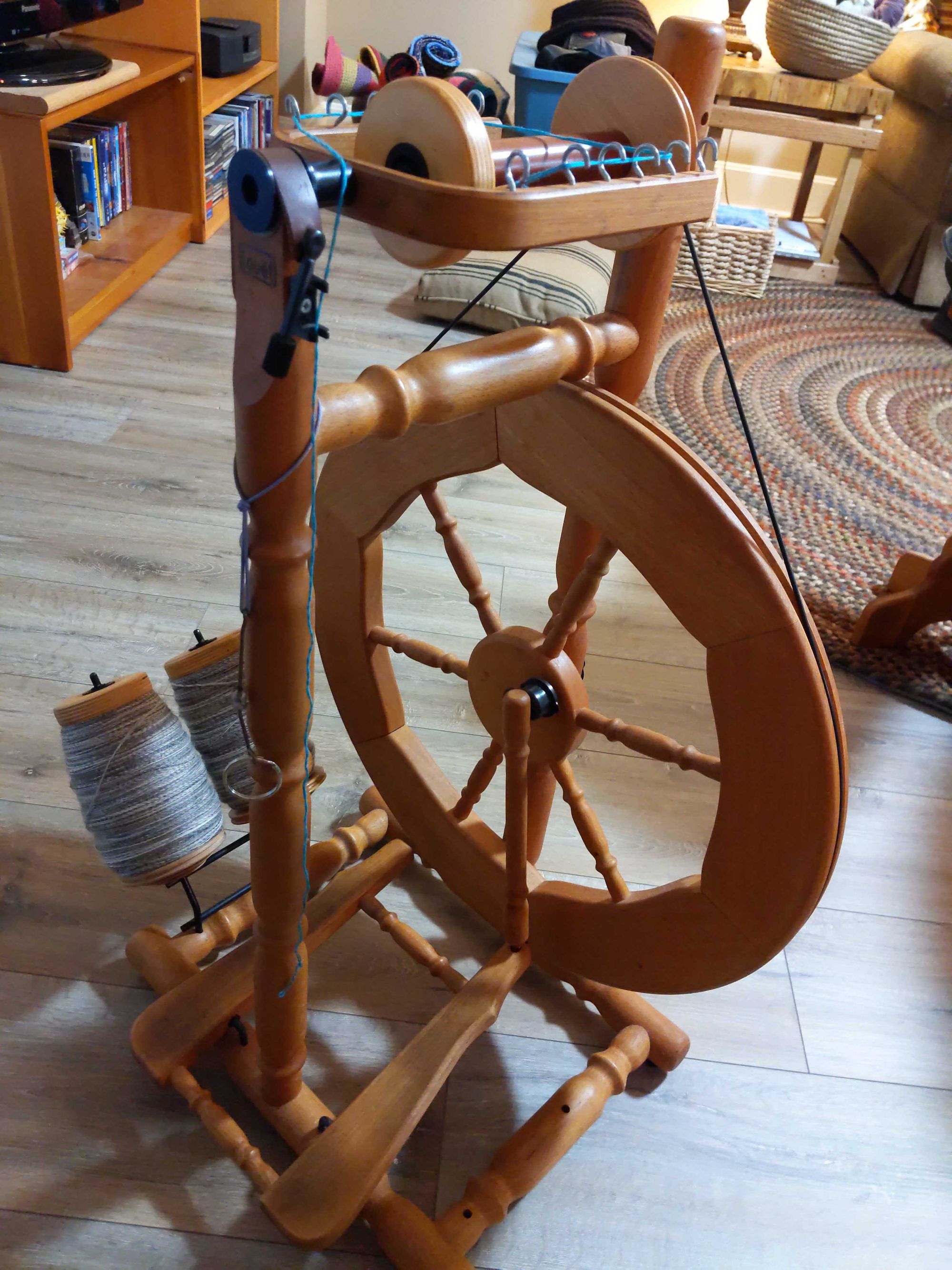 Greetings Hivemind! Konstantinos (they/them) back again to post about another wonderful Tuesday talk .
Our speakers this week were Kate (she/her) and Robin (she/her), Kate being a member of Hive13. We were absolutely thrilled to have them in to talk to us about the artistry, skill, and frustrations of spinning.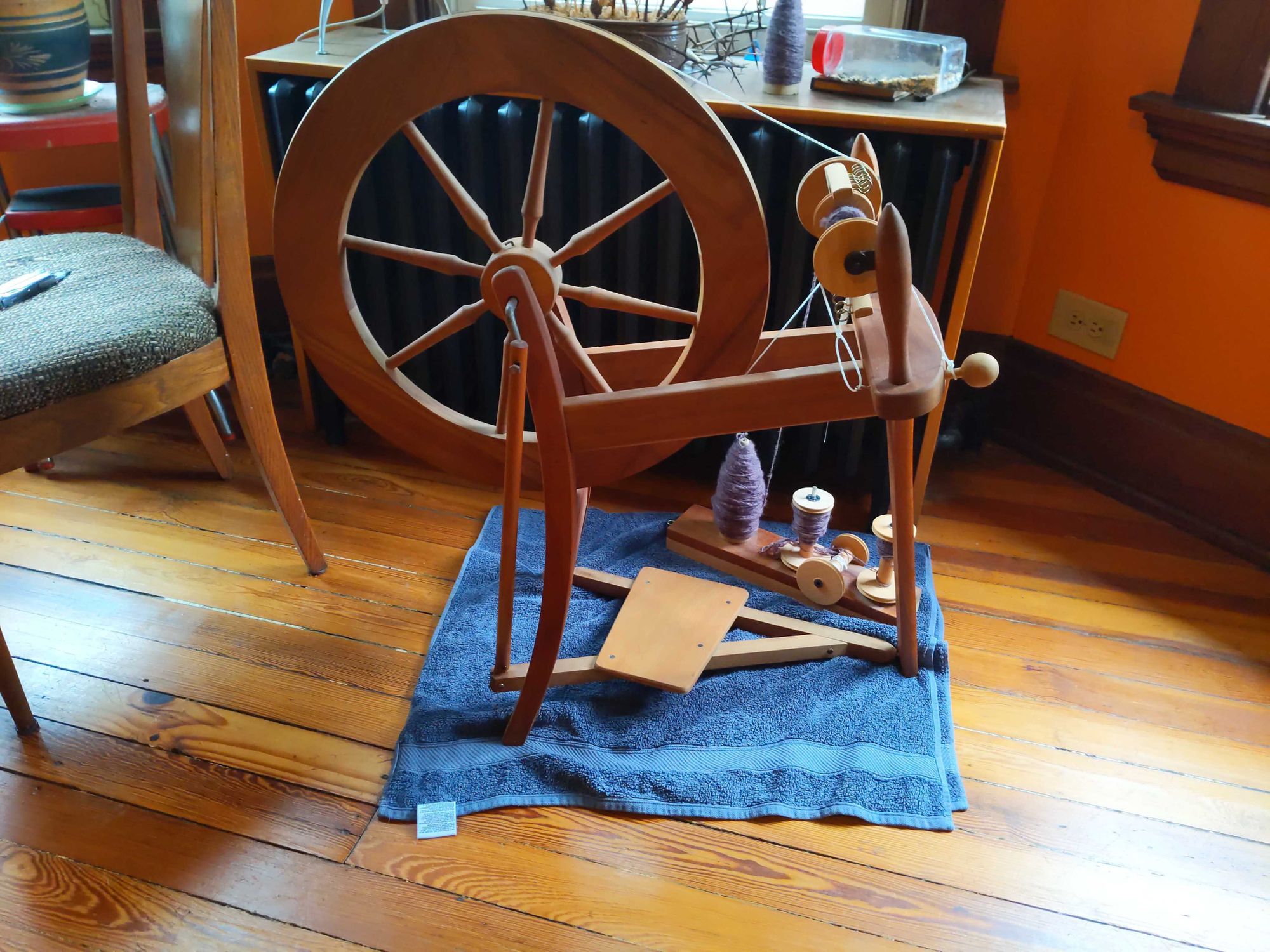 The night kicked off semi-promptly after the Tuesday night meeting for experiential learning. Robin and Kate set up by the arcade cabinet with two wheels, lots of fibers, and drop spindles galore! Kate explained to beginners and curious eyes alike that spinning is an ancient tradition for textile arts as Robin demonstrated on a stunning spinning wheel. For those of us who don't have the room, money, or technical know how to have a full spinning wheel, we were shown how to use a drop spindle with gloriously colored fiber.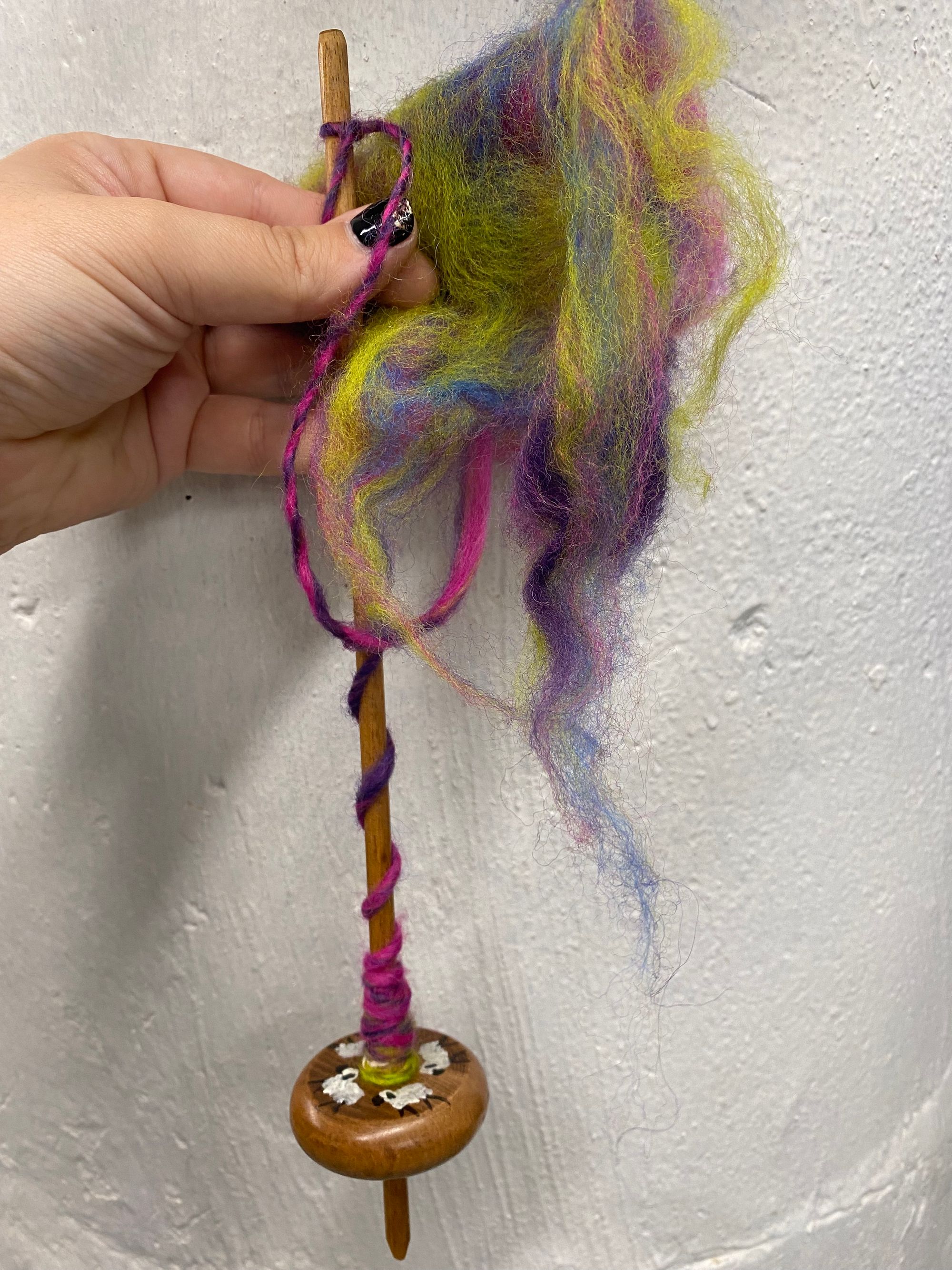 When asked about how she felt the session went, Kate said she had a lot of fun.
For Hive members, we now have drop spindles and some fiber at the Hive! Spin till your heart is dizzy!
That's all, Hivemind. Go forth and spin!