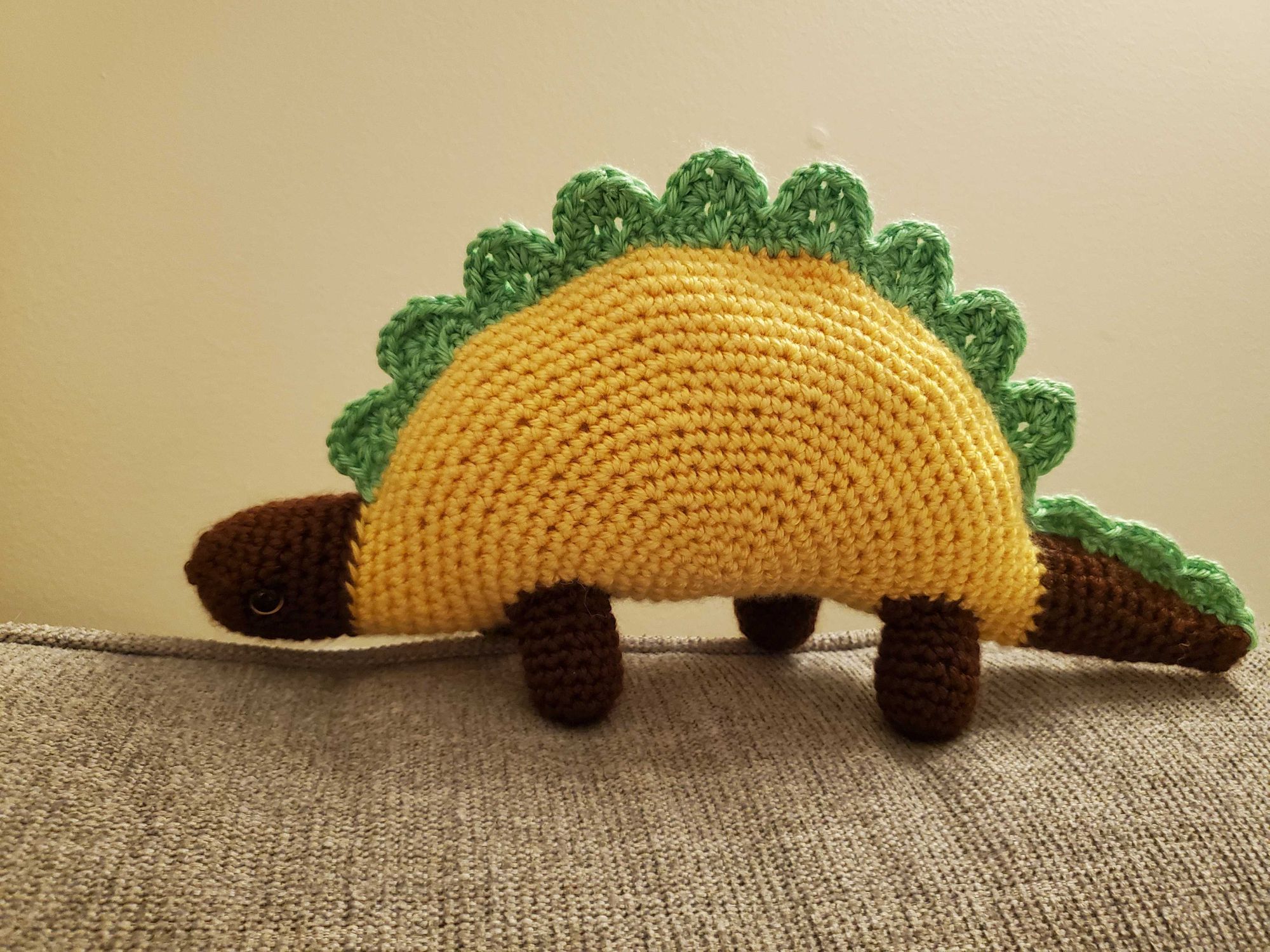 Greetings Hivemind! Konstantinos here to bring a Fiber Friday post from Lisa.
Pattern: Horace the Stegosaurus by Irene Strang
Inspiration: u/PeterCarpet on Reddit
Crocheted by: Lisa Crump
One day, when I was scrolling through posts on Reddit, I saw the most awesome taco dinosaur and new I had to make it for my favorite 5-year-old for Christmas. I was happy to find the name of the pattern and designer in the comments. After purchasing the pattern, I had a fun time creating this adorable creature. Pretty easy pattern for the most part but use stitch markers to help with counting on the body section and look at the stitch diagram for the spikes and where they should sit. The only other thing I had was my own fault. By changing the body to a single color where the pattern calls for some lovely rainbow stripes, made me double take when I had to put the legs on as the pattern calls for two different colors and to put one of each on that stripe in the front and back. After looking at the pattern and more pictures, I realized that it just meant to have one leg slightly in front of the other so you can see all four from the side. I can't wait to see how much joy this brings when the present is opened.