Tuesday Talks
A 10-post collection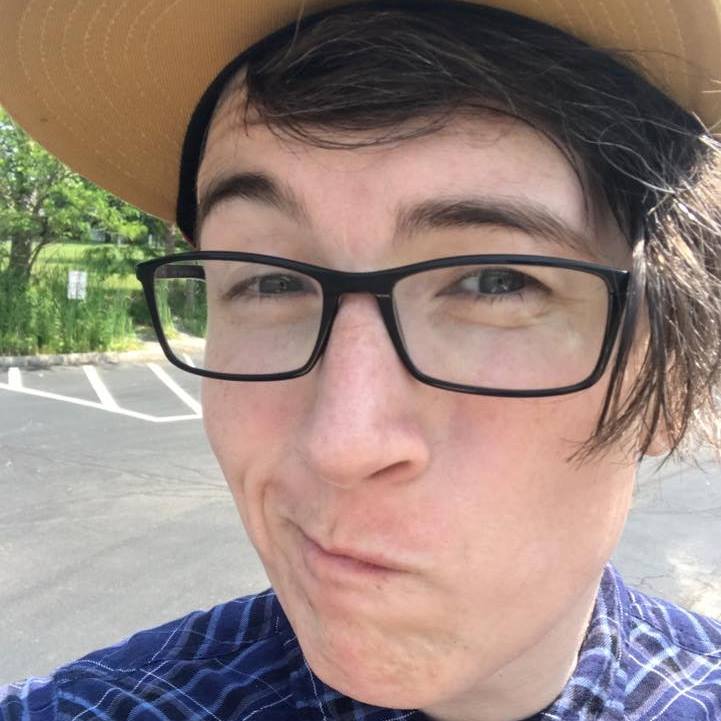 Greetings Hivemind! This month's Tuesday Talk will be Callie Wright on how to interview for storytelling. Not only are they a Hive member, but a podcaster as well!
Learn more about Callie here:
Callie Wright (they/them) is an audio producer, public speaker, Star Trek nerd, and super okay roller derby player from Cincinnati Ohio. They produce and host a podcast called Queersplaining which is a storytelling show that features stories from queer and trans folks of all kinds. The spoken word is totally their jam, and they love both telling and hearing new stories from new people.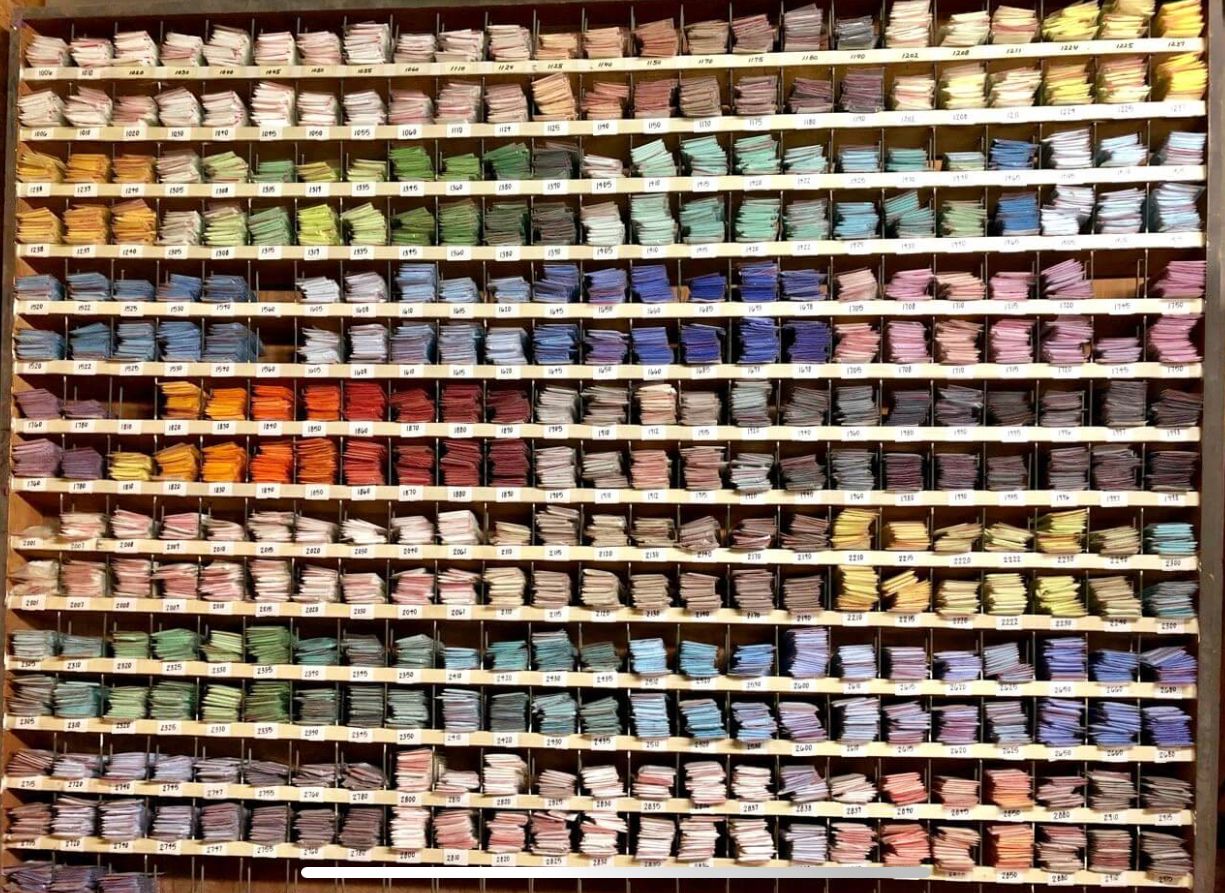 Thompson Enamel has been a manufacturer of vitreous enamel for metal for over 119 years. They are the last remaining enamel manufacturer in the United States.  Originally headquartered in Chicago, Thompson began producing glass lined pipes in Cincinnati in the 1960's and since 1984 all of Thompson's production has been in Newport, KY, right across the river from us!
Join us on April 12th, 2022 at 7:30 for a Tuesday Talk and enameling demonstration from Tom Ellis, a long-time Thompson Enamel employee, editor of the Glass-On-Metal enameling industry magazine, and Enamel artist and instructor.  Tom will be speaking about the history of Vitreous Enameling, the Thompson Enamel company, and will be doing some demonstrations of enameling techniques that can be done right here at Hive13 in our Hot Crafts area!
Tuesday Talk Recap (3/8/22)
Greetings Hivemind! We had another stellar Tuesday Talk with the incredibly skilled Emily of Cosplaycad Props and Accessories. We are so grateful she was able to stream in and talk to us about 3D printing, resin printing, modeling programs so we can go forth and MAKE!
Emily gave us a really in depth presentation on different types of 3D printers, the pros and cons of each type as well. When asked how long it takes her personal setup to print the famous Benchy, she responded about 3 hours due to her modifications to her printers.
Emily is not just versed in 3D printing and 3D modeling, but she is also an accomplished cosplayer and cosplay designer. Part of her presentation included pictures of armor she modeled and designed for her Zelda cosplay and she spoke about the design process. In short, it was a lot of trial and error with major of slight tweaks for wearbility. It's one thing to print something and display it, a whole other world to wear it.
We are so thrilled to have had Emily as a speaker! Please support her on Facebook, Instagram, Github, and Tiktok. Comission her for cosplay props here.
Tuesday Talk Recap (2/14/22)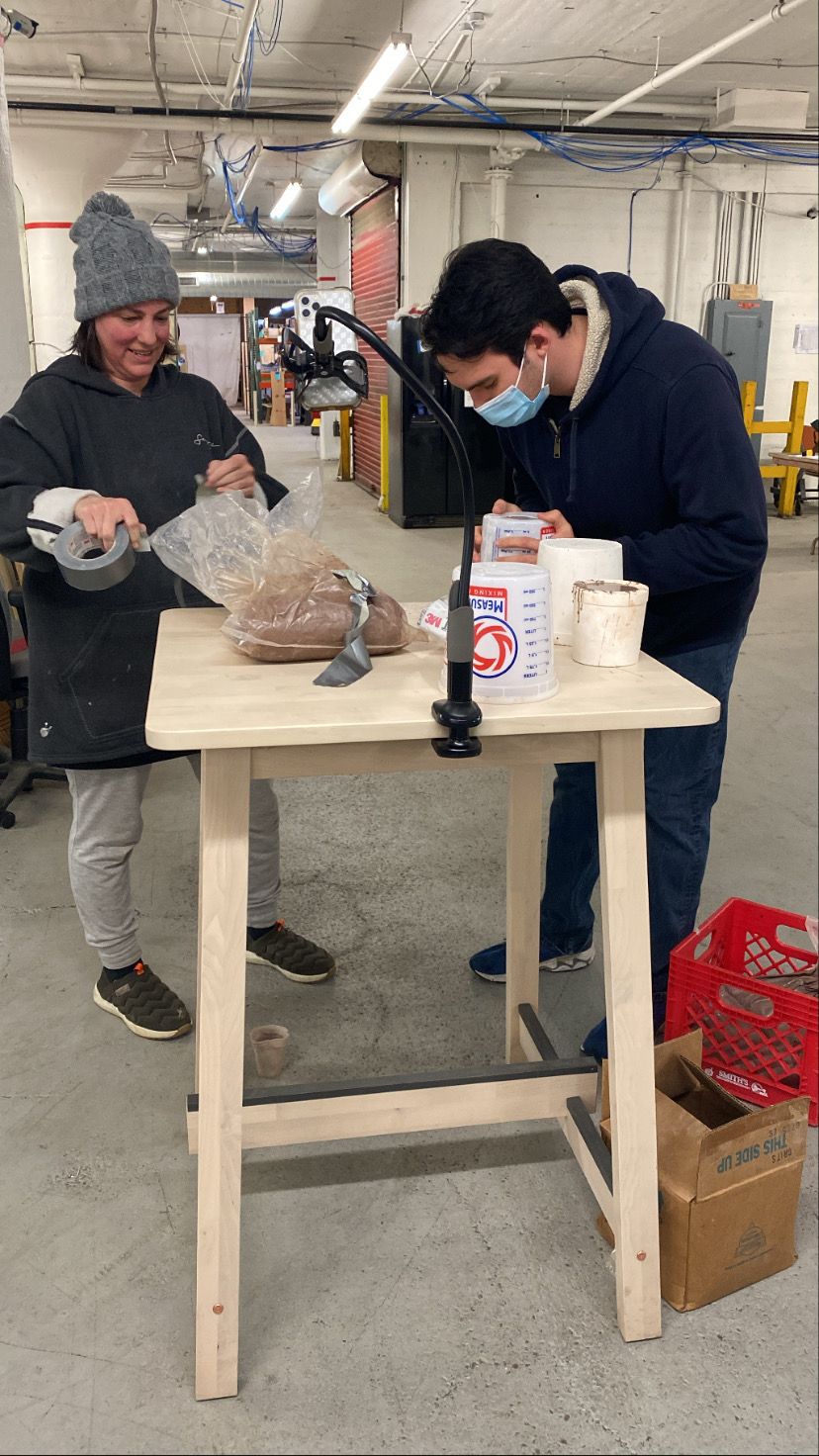 Greetings Hivemind! Konstantinos (they/them) here to give you a recap of our last Tuesday Talk with the super funny, super cool Laura Davis. Laura joined us for our first hybrid meeting of the year and even brought us into the 21st century with an Instagram Live stream on Core Clay. Sad you missed this talk? Join us every second Tuesday for a new speaker!
An excited group gathered around an unreasonably tall table which perfectly suited slip casting. Laura showed us that it could be done with just a styrofoam cup, adding designs with blunt objects to create designs like cow print but not cheetah print. Don't try cheetah print. We also were able to hold a final product with a quote from David Drake, famed potter and poet. Read some of his inscriptions here and more about him in general here. It is important to mention that Drake was enslaved and his work cannot be separated from his experience.
The evening was full of laughs, reflective moments, and slip spilled on the table. We are eternally grateful for Laura's knowledge, time, and energy for us. Want to learn from her and support her? Check out Core Clay and check out her ceramics on Ms&Trope.
Thank you so much again, Laura!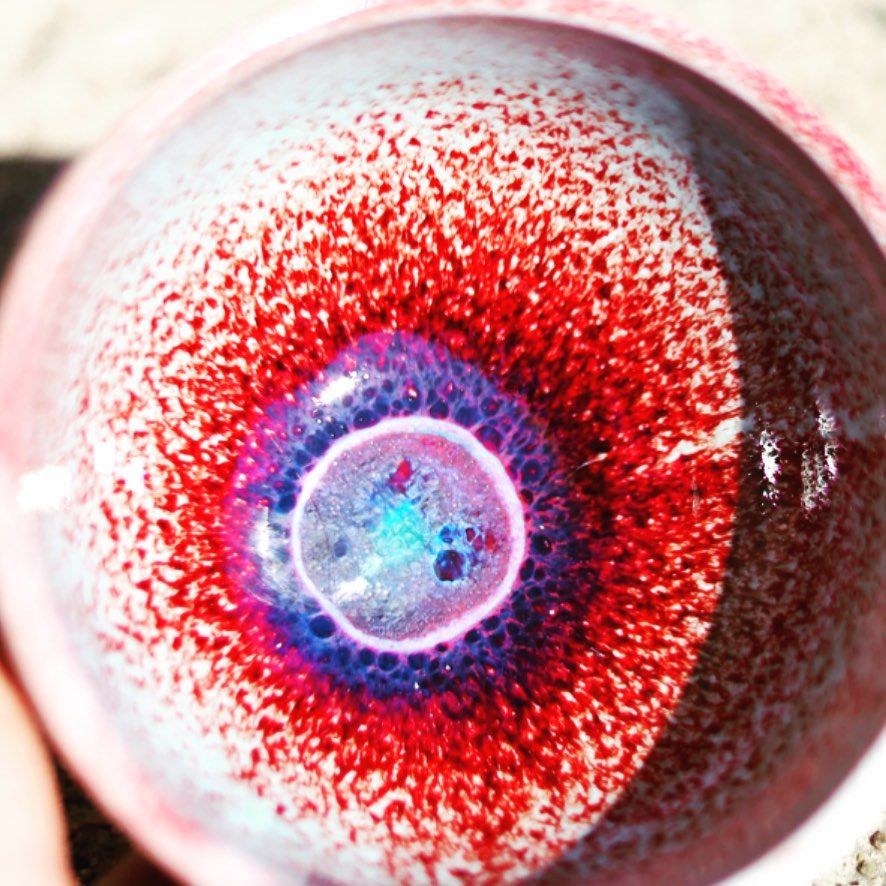 Our Tuesday Talk speaker series continues! This week we will have Laura Davis, owner of Core Clay and the hands behind Ms&Trope Ceramics. Laura has been working in clay since 2002. Her work influenced by stained glass windows, Celtic designs, cut glass, and the state of our world. She has become a little obsessed with stencils lately.
Laura will be giving her talk after our meeting and we are so thrilled to have her!