cinci2600
A 2-post collection
Software Defined Radio (SDR) Night!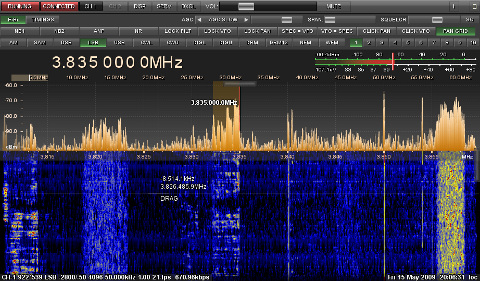 Software-defined radio (SDR) is a radio communication system where components that have been typically implemented in hardware (e.g. mixers, filters, amplifiers, modulators/demodulators, detectors, etc.) are instead implemented by means of software on a personal computer or embedded system.
Software Defined Radio night will be this Friday at 7pm during the regularly scheduled cinci2600 meeting.  Dave B has a HackRF blue that was generously donated to the space along with several other HackRF blue units.  Come on down and play with this fun technology!
We will be meeting this Friday, April 5th, at 7PM. Chris will be presenting on PBX systems and VOIP. Cc will also be showing us how to find vulnerable web applications with Google.
We will be meeting at the Hive13 hacker space in Camp Washington, 2929 Spring Grove Ave at 7pm. Maps and other details about the location can be found here. See you there!