Upcoming Class: Making a Wetmolded Leather Mask: September 29, 2018 12-4pm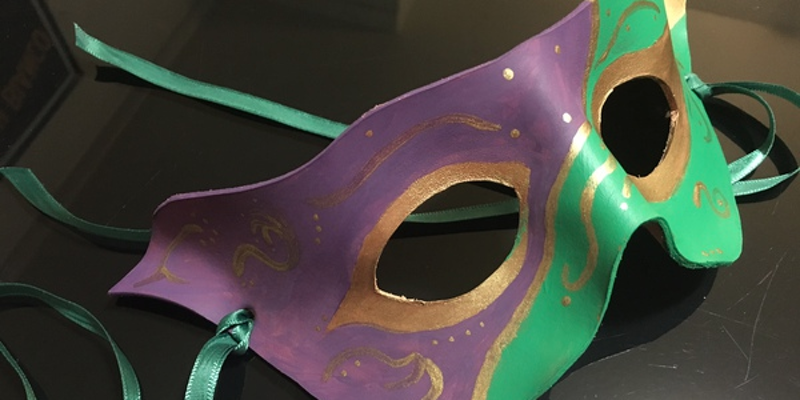 In preparation for Halloween or any other event that deserves a mask, we will go over the basics of wetmolding to take a flat piece of leather and turn it into a 3 dimensional leather mask. This is an introduction to a technique of shaping leather to create a hardened shape that is used for not only masks, but cases, holsters, bags, hats, and anything else that should maintain its shape.
We will have a few basic templates to base your design from and then form it to perfectly fit your face. Then you can go crazy dying, painting, bedazzling, and adorning your mask to suit how feel.
No previous experience with leather is needed as we will go over all the cutting and forming.
The $10 fee for the class covers everything to make the mask; leather, ribbon, dye or paint. If you want to be extra creative and add rhinestones or a life size pheasant to yours go ahead, but you'll need to supply the rhinestones and/or life size pheasant.
Sign up at the meetup event below