tapestry
A 1-post collection
Fiber Friday: Cool Tree Wall-Hanging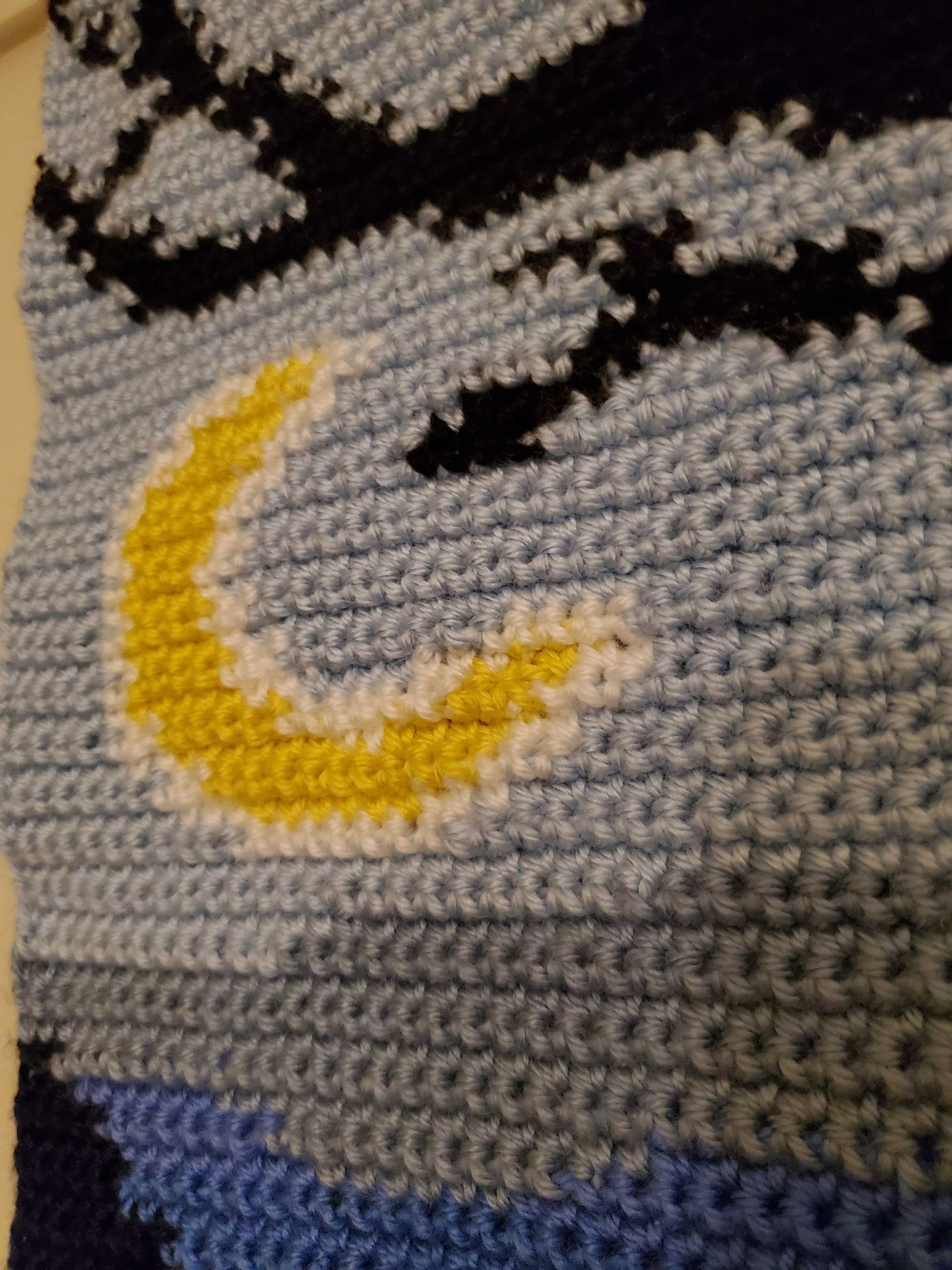 Greetings Hivemind! Konstantinos (they/them) here to share a Fiber Fridays review! This week, Lisa Crump (she/her) stitched a tapestry from Amber of Divine Debris called Cool Tree Wall-Hanging. Here is her writeup of the experience of making said tapestry.
This is a beautiful pattern written by Amber of Divine Debris and can be found as a grid for free on her blog or you can pay for the full pattern on Ravelry. I used the grid version which I copied into Inkscape to increase the size and mark which rows I had completed. Definitely a forgiving pattern, I may have miscounted at some point so a couple of my branches are thicker than originally designed.
This was my first time making a tapestry; it doesn't use tapestry crochet techniques but uses multiple balls, one per section of the same color. Having a definitive front and back took some getting used to for someone who is used to reversible pieces and I had to remember to always bring the working end to the backside of the piece when changing colors.  As the tapestry is worked using only single crochet, one of the simplest of stitches, the complexity is in keeping track of the pattern and attempting to keep the multiple balls untangled. I had a lot of fun making this piece and while I did not finish by my original deadline of Halloween, I am excited to display this in my home when it becomes spooky season once more.