Tuesday, June 13, 2016, 7:30 pm - Pumpking Chucking!!!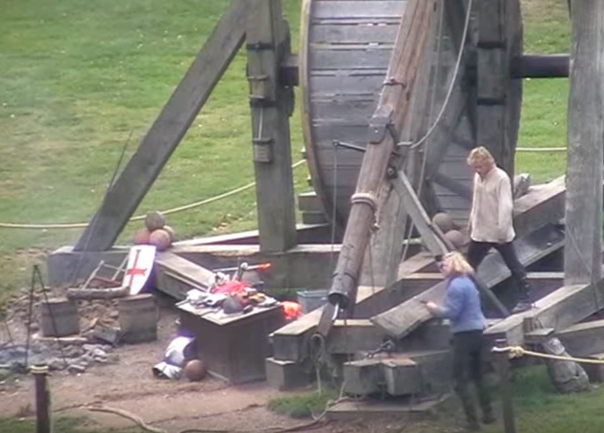 Where can you turn after four seasons of Power Tool Drag Racing burn out? How about a new take on an old classic and taking Pumpkin Chucking to a new level? A group of Hive members has been considering to ROCK this October's Cincinnati Mini Maker Faire with a new and different version of an old school, large-scale activity. Who wouldn't want to be a trebuchet owner-operator? We have been researching all available YOU-TUBE technology and had even gone one-up by begging THE local experts from our fair city to share their hard earned trade secrets with us.
Yeah, it is way-too-short, last-minute notice, but if you snooze you loose and righteous persistence always pays off. So we are now proud to announce that tonight, Tuesday, June 13, at the 7:30 pm business meeting, Mark Lorenz, from the World Famous Mount Washington Stanbery Park Pumpkin Chuckers will hold a public talk on his team's prior prolific experience in lobbing large vegetables during general public community events.
By the way, the above stock image is of the Warwick Castle Siege Engine, a somewhat lesser (but still interesting) effort that can be seen on YouTube at this link.
Members, guests, first-time-walk-ins, and all those interested to learn more are welcome tonight, June 13, at the 7:30pm business meeting. Find Us.