Tuesday, February 12, 7:30pm - Learn NEON at the Hive!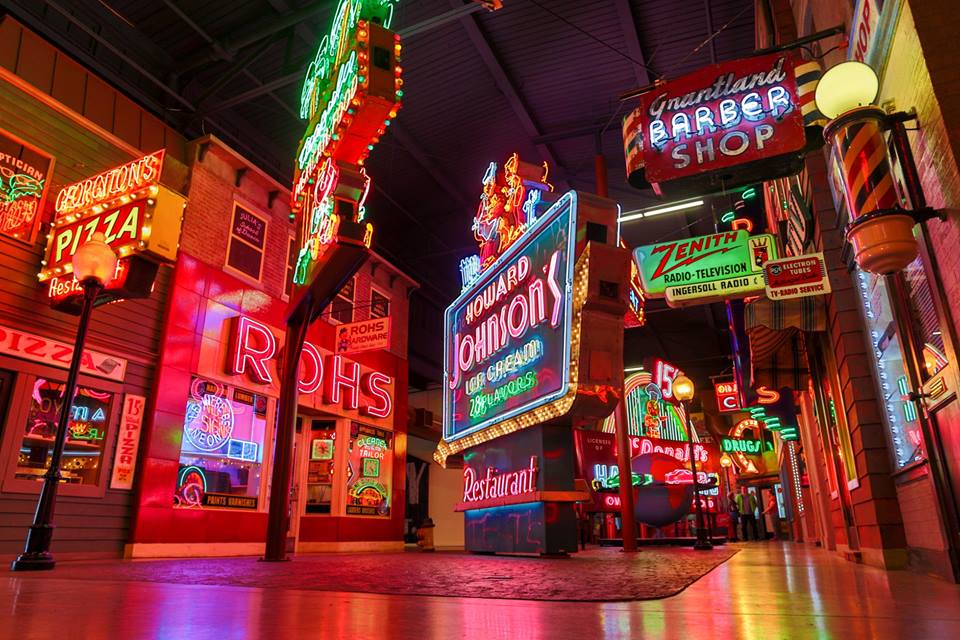 Get ready to get your NEON on!  The Hive's 2nd Tuesday guest speaker program (for February) is proud to bring you Kevin Wallace from our amazing Camp Washington neighbor, the American Sign Museum.  If you don't already know, these folks run the largest public museum dedicated to signs in the United States!  Their collection covers more than 100 years of American sign history in 20,000 square feet of indoor space.  The museum is a walk through the ages of sign technologies and designs.  It is a SHINING example of the best in Cincinnati and it is just down the street here in beautiful Camp Washington.  Join us as Kevin ENLIGHTENS attendees on NEON, the making of NEON signs, and related processes.  Are you excited to learn NEON?  We are too!
Members, guests, first-time-walk-ins, and all those interested to learn more are welcome to come Tuesday, February 12, to hear his talk at our 7:30pm business meeting,  Come early to see our space, meet folks, and check things out.  Find Us.