Hive13 PTDR Garners Eight Editor's Choice Blue Ribbons at World Maker Faire - New York 2015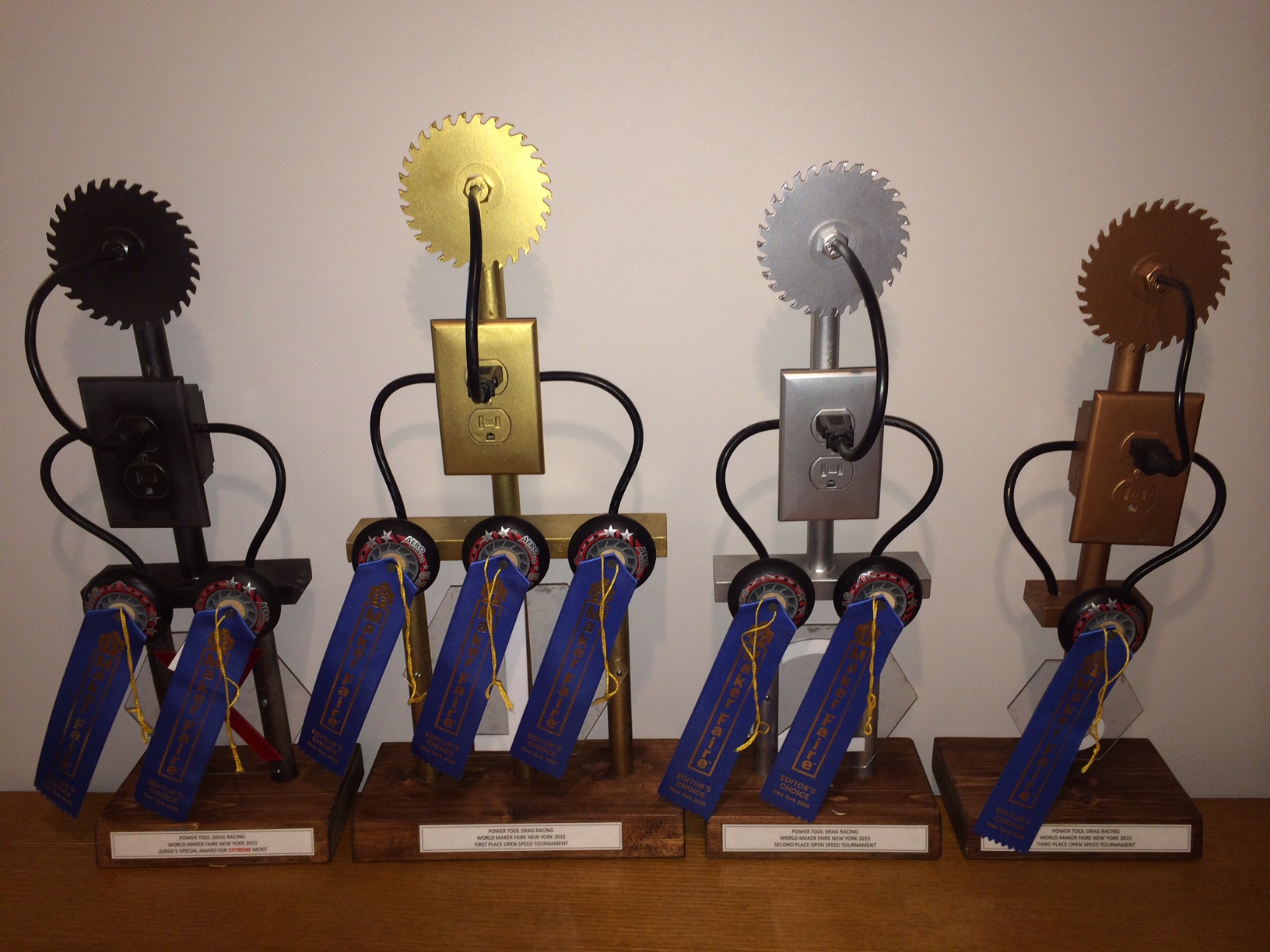 The Hive13 team (consisting of Ian, Ryan, Franklin, Dustin, Katie, Kevin, and Jim) brought our version of Power Tool Drag Racing to the World Maker Faire - New York 2015 and garnered eight prestigious MAKE Magazine Editor's Choice blue ribbons for the effort.
This first-time appearance at WMF-NY 2015 was our fourth racing event of the year and it culminated our 2015 season. This season's preceding race events were held at Maker Faires in Detroit, Cincinnati, and Louisville earlier in the summer and fall. New York was a great venue featuring both bleacher and sky-box seating for the overflow crowds that watched a steady stream of general public match races from open to close on both days of beautiful weather. Here's a YouTube link showing a typical race.
We've now done eleven events in our three seasons, each one better than the last and no one's gotten hurt. Thanks to one and all that have made it happen. Stay tuned for details on the planned improvements for an even bigger and better season next year.