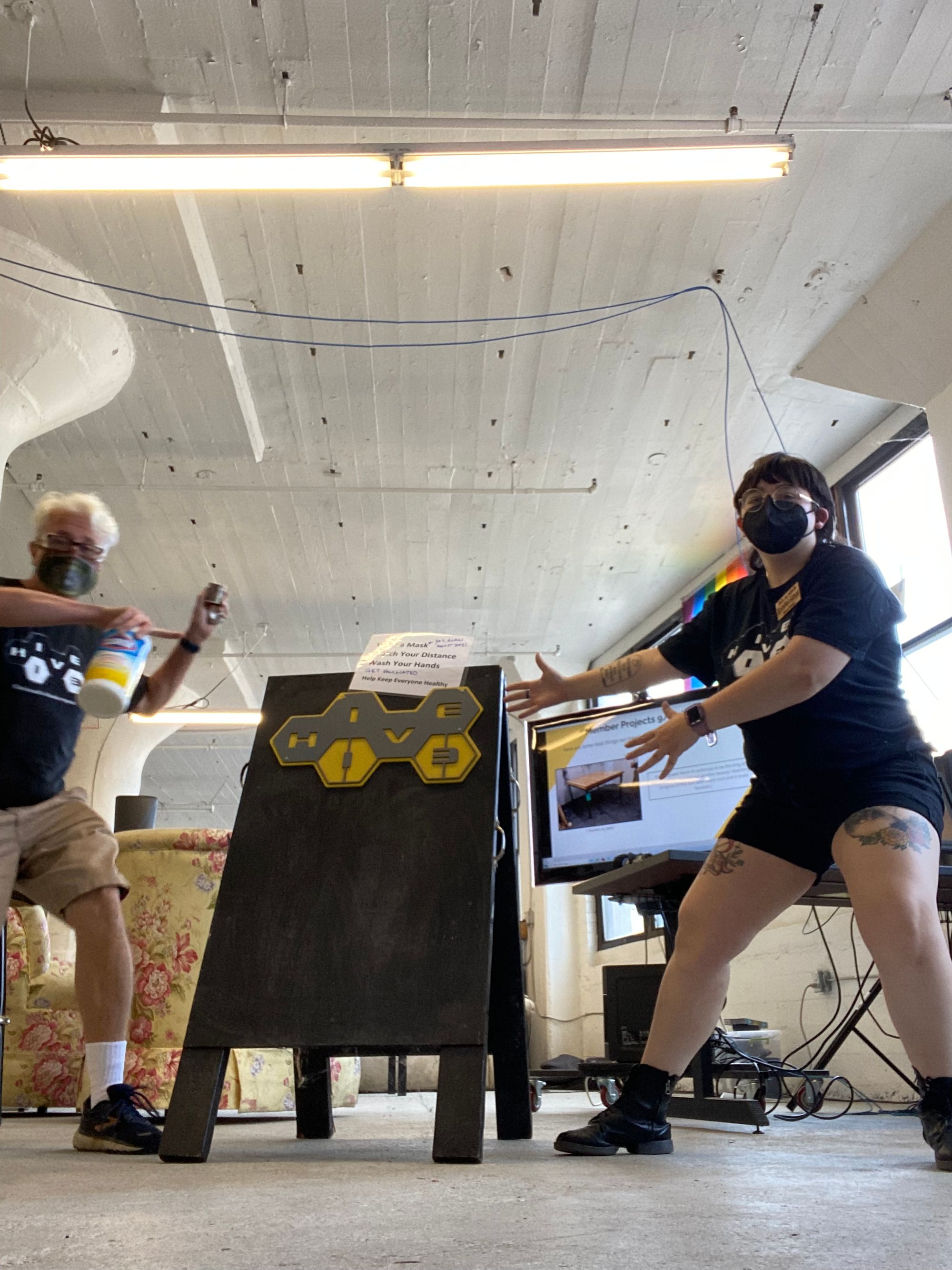 Greetings Hivemind! It's your favorite Konstantinos here. Roughly two weeks ago we had an event with Wave Pool known as Made in Camp from 2-6 pm where the Hive was alive with tours, making, and merriment. Made in Camp highlights the makers, movers, and shakers of Camp Washington and we are honored to have been included.
We arrived relatively bright and early with some of us popping in at noon to get the ball rolling. Once doors opened, we were all ready for new friends to join us. We had people making, chatting, and getting cardio by running up and down the stairs. It certainly paid off with three new members and dozens of new soldering experts taking their badges to the street.
Please give our three new members a wonderful welcome and we hope to see you again next year!